Breakthrough in "Genomics Research of Ma Bamboo" has been achieved by FAFU Professor ZHENG Yushan from the Collaborative Innovation Center for Efficient Cultivation and Utilization of Bamboo Resources in College of Forestry. The research team decoded the allopolyploid genome of hexaploid Ma Bamboo (Dendrocalamus latiflorus Munro) and reported the chromosome-scale sympodial bamboo genome for the first time.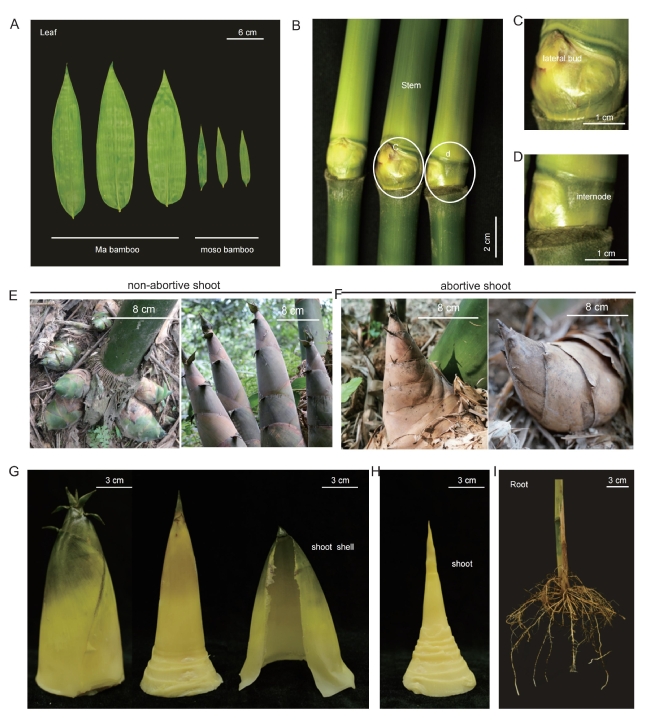 Ma Bamboo materials for genome and transcriptome sequencing
On January 6, 2022, professor ZHENG Yushan and his research fellows published a research paper entitled "Allele-aware chromosome-scale assembly of the allopolyploid genome of hexaploid Ma Bamboo (Dendrocalamus latiflorus Munro)" in the Journal of Integrative Plant Biology (JIPB, JCR Impact Factor of 2020 was 7.061):
The team used Pacific Biosciences (PacBio) Sequel platform and chromosome conformation capture sequencing (Hi‐C), Illumina, and the ALLHiC algorithm (Zhang et al. 2019) to assemble a chromosome-scale allopolyploid genome of hexaploid Ma Bamboo (genome size 2737Mb), representing the largest genome of a major bamboo species so far.
Professor ZHENG Yushan is the first author. YANG Deming, RONG Jundong, CHEN Liguang, ZHU Qiang, CHEN Lingyan, HE Tianyou, FAN Lili, GAO Yubang, ZHANG Hangxiao, WANG Huiyuan and YANG Yongkang participated in the research. Professor ZHENG Yushan and Professor GU Lianfeng in the Basic Forestry and Proteomics Research Center of Haixia Institute of Science and Technology are the co-corresponding authors of this paper. This research has been sponsored by National Key Research and Development Program of China and the Forestry Peak Discipline Construction Project from Fujian Agriculture and Forestry University.
The original article is available at:
https://onlinelibrary.wiley.com/doi/10.1111/jipb.13217?af=R
Correspondant/Photogragher: College of Forestry
Translator: Chen Jun, International College
Zhou Zihui, International College